Laboratory dyeing machines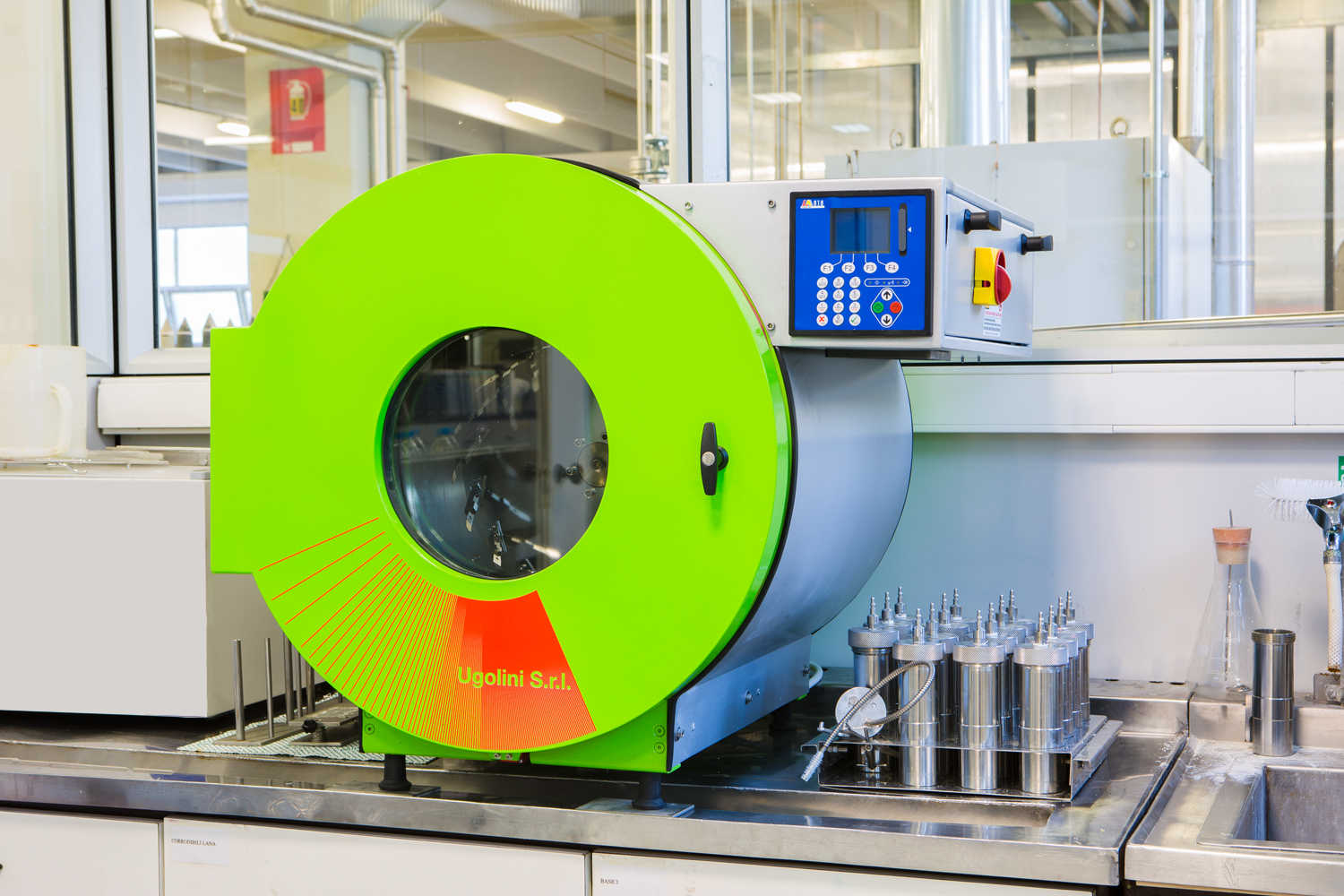 Within a few hours, Ugolini laboratory machines are able to reproduce, in any shade on any type of yarn, quantities ranging from a few grams of a skein to a number of cones chosen by the customer.
The main feature is the quality of the dyeing, i.e. the high reproducibility from the laboratory to production and the reliability of the machines over time

GET THE BEST FROM YOUR MACHINES,
ALWAYS
Original spare parts, best performance and durability
Thanks to the Ugolini assistance plan, you can get a discount on spare parts for the worn parts of your laboratory machines and always guarantee the best results and performance.
Ugolab,
The new reality dedicated to the laboratory.
UGOLAB represents a notable spin-off deriving from the consolidated company Ugolini srl, specialized in the field of design and production of laboratory machines. The core of UGOLAB's expertise lies in the creation of innovative and advanced solutions for the textile, food & beverage and chemical-pharmaceutical sectors.
Through a dedicated and quality-conscious approach, UGOLAB is committed to providing highly efficient laboratory instruments and machinery, able to meet the specific needs of each sector. The design of laboratory machines by UGOLAB is guided by a deep knowledge of the production processes and the technical challenges that companies are facing.
In the textile sector, UGOLAB offers itself as a reliable partner for companies that need laboratory machines for fabric quality control, color analysis and material performance testing. Thanks to their experience and the use of cutting-edge technologies, UGOLAB contributes to the improvement and optimization of production processes in the textile sector.