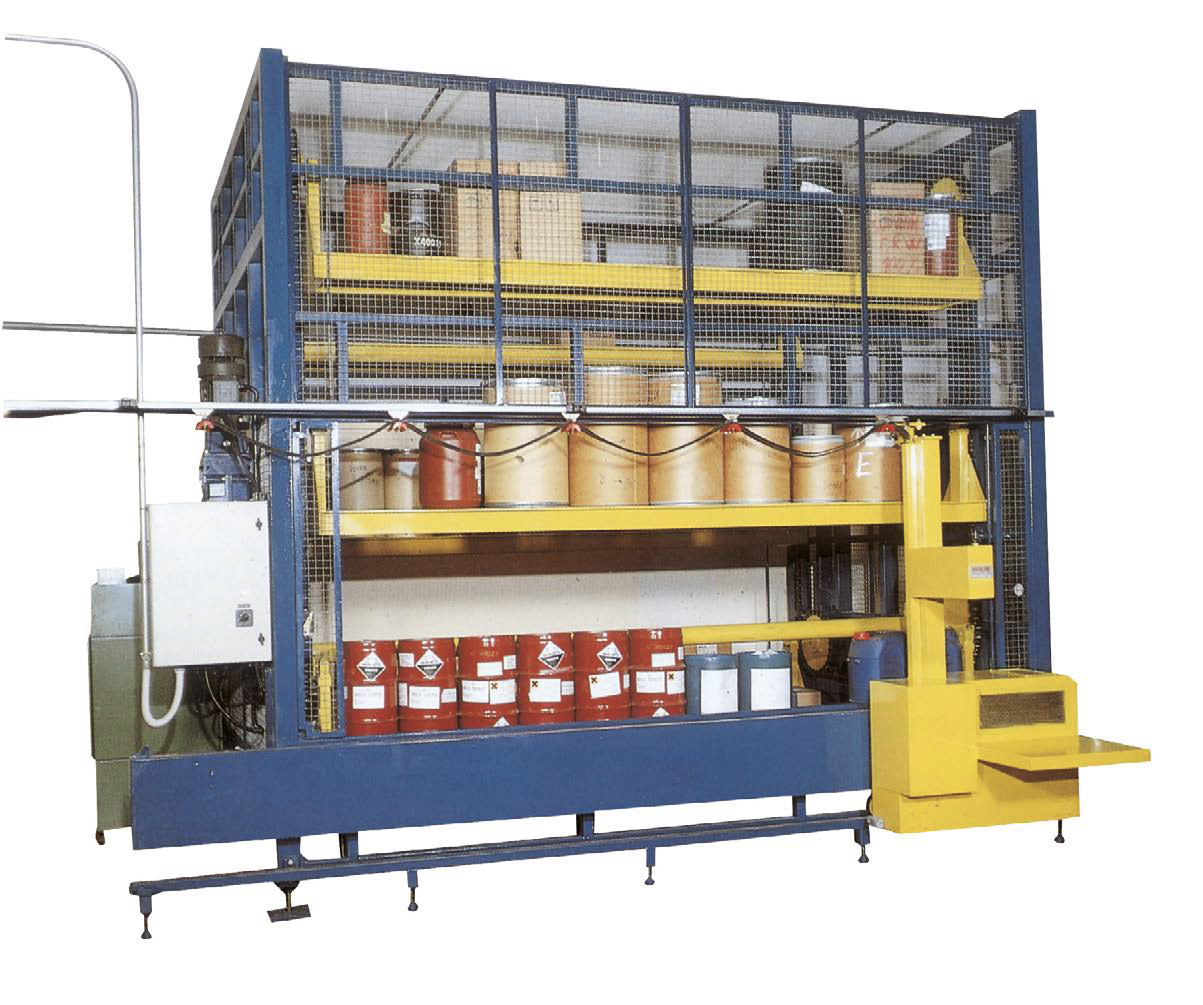 Rotating Storage
Used for storing cans or boxes containing dyeing products (dyestuf or chemicals) or any other type of container in confined spaces.
Painted iron shelves with customised dimensions (minimum length from 3000 mm to 6000 mm, depth 450 mm).
Frame in painted iron, complete with guards in the form of transparent "alveolate" panels made of polycarbonate and equipped with a stainless steel scale holding carriage (prearranged for two scales) which can be moved all along the front side
The container collection area has two protection barriers with photocells according to the current safety standard as well as a stainless steel suction pipe.
The gear wheels (2+2 or 4+4) drive the chain on which the shelves are fixed. The gearmotor has an appropriate power and a progressive braking function and is equipped with a box filter and a regenerating pre-filter.
The two movement directions allow to recall the desired shelf along the shortest path.
On request, the shelves can be in stainless steel. Charging can be done from back side or at different level from collection point, with aluminium sliding door complete with safety microswitch and shelf double recall function. It is also possible a prearrangement for the connection to central management systems by means of display terminals.