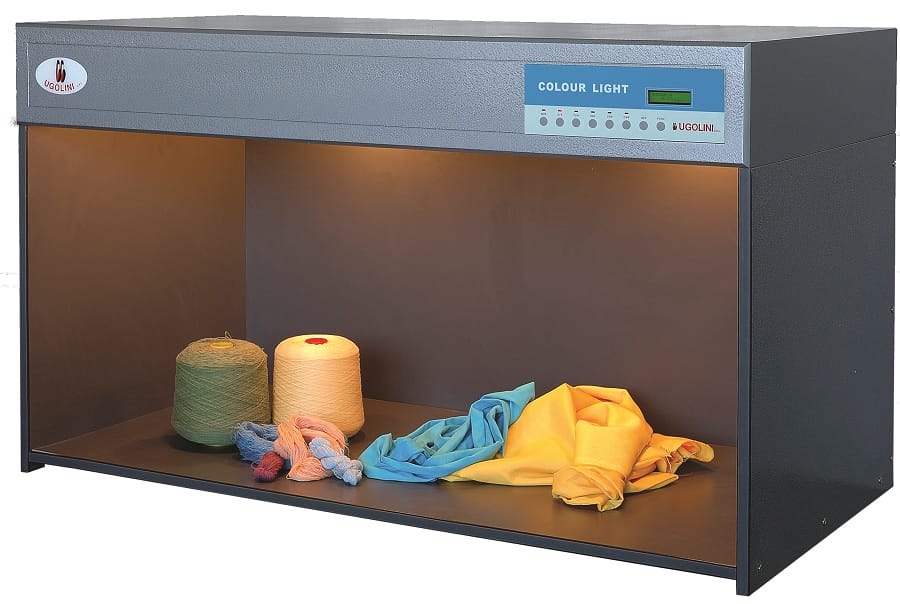 Color matching box
The color cabinet is a reliable instruments for professionals to determine colours under different kinds of light sources.
With 5 kind of lamps: D65, TL84, CW, incandescent and ultraviolet.
Structure in painted iron. Internal grey Munsell standard nr. 7.
Internal dimensions: 600mm (small model) o 1200mm (large model).
Available upon re-quest in 5000mm.
1 (general) or 5 (one for each lamp) time meter to record lamp life.