Infrared laboratory machine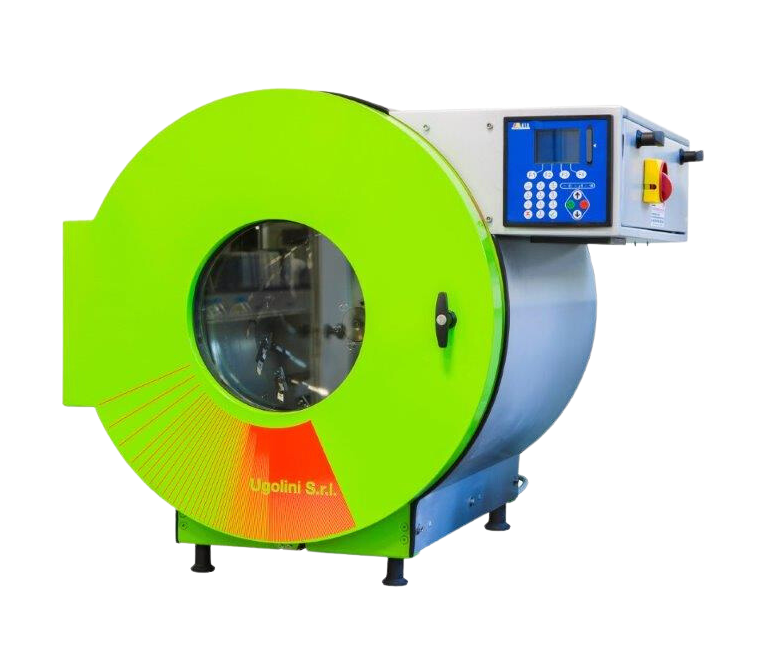 Redkrome II, indispensable in every laboratory
Is a laboratory dyeing machine suitable to dye every kind of substrate natural or synthetic at atmospheric pressure or under high temperature/pressure conditions.
The main features of this machine are the flexibility and the high reproducibility of samples, which can be yarn in small skeins winded in the suitable stainless steel forks or pieces of fabric.
The machine consists of an isolated chamber, painted iron outside and stainless steel inside where a disk with beakers holders rotates, driven by an high efciency inverter.
Heating is PID with infrared lamps and cooling is with water/air heat exchanger.
The disk can be charged with 20 beakers 100/150/200cc or with 16 beakers 300cc or with 12 beakers 500cc or with 6 beakers 1000cc or with one 8 liters tanks. This one is useful for fabric sample. The machine can be used also for solidity test of the samples.
Chemicals can be introduced inside every beaker during the process also under pressurized conditions with special stainless steel dosing valves and dosing syringe equipped with fast locking device.