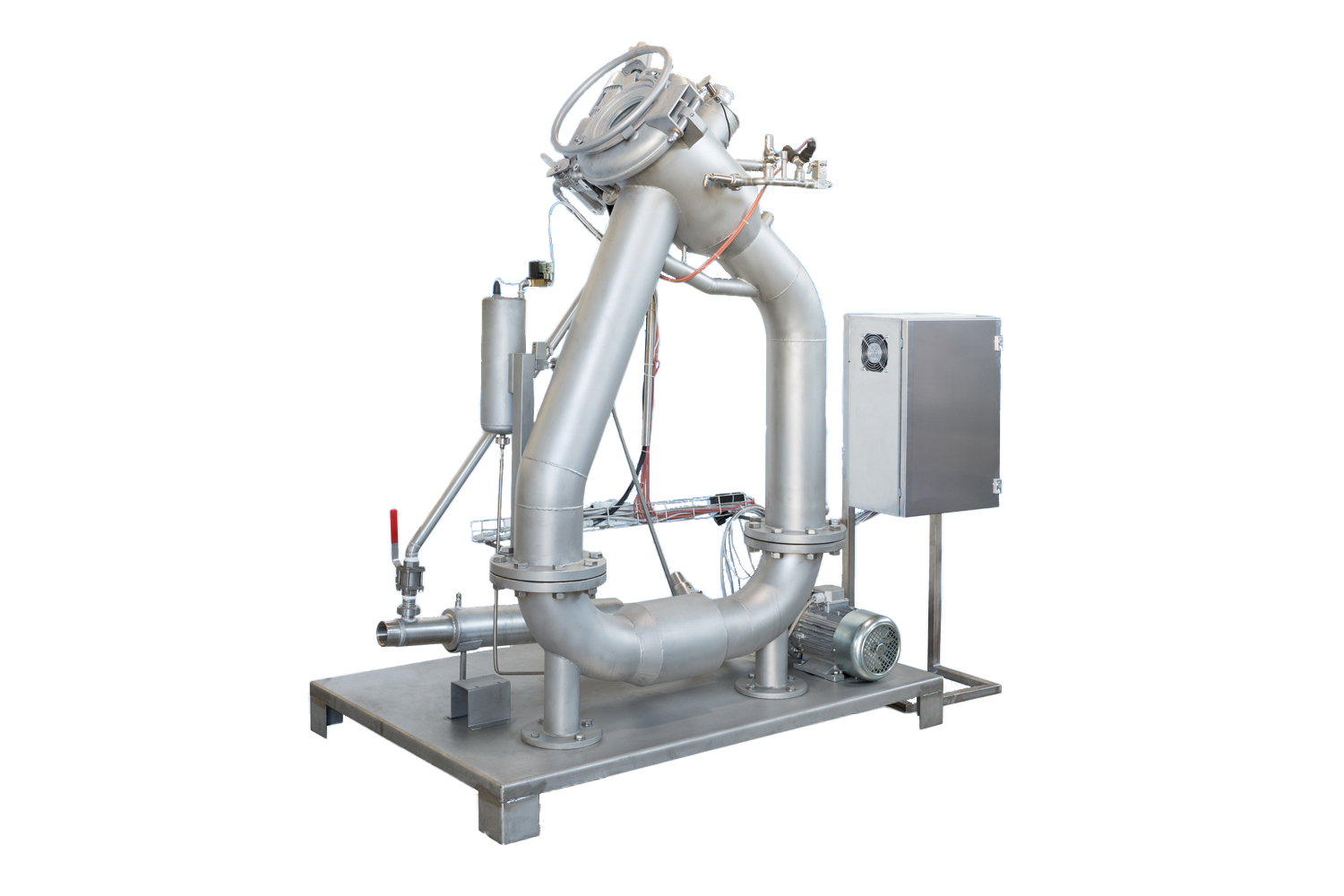 Minijet 1/5 kg
The MINIJET model is used in laboratory for testing fabric dyed samples and for small production lots.
This apparatus is entirely made of stainless steel AISI 316L. The kier works at high temperature (up to 140°C) and high pressure (5 bar). This apparatus is suitable for dyeing fabrics in any type of natural or synthetic fiber (woven and knit goods). Sample weight ranges between 1 and 5 kg approximately (according to type of material and model). Perfect reproducibility of fabric with machines for big production lots guaranteed. The machine is designed to handle small production and sampling quantities. Even with a reduced liquor ratio of 1:5 the results are readily comparable with the best low liquor ratio dyeing machines. As a highly flexible unit, it is ideal for the development of new dyeing processes.
Pressure kier: the vessel has a rapid lock and safety device (in case that the operator opens the cover during the process, a micro-switch stops the pump and it drains the internal pressure too). Rapid lock lid provided with max pressure safety valve.
Main circulation pump: with suitable power to fit the capacity of the kier. The flow of the pump is regulated by an inverter to set the jet pressure. Heat exchanger: electric or steam heating, water cooling.
Auxiliary products introduction: introduction of auxiliary products or dyestufs inside the kier is possible (even when pressurized) through an addition tank with dosing pump. Variable-speed reel from 0 to 200 RPM with inverter, quick jet disassembly and seam detector function.
Electric panel with microprocessor for completely automatic cycle