Laboratory apparatus - Magnetic Excitation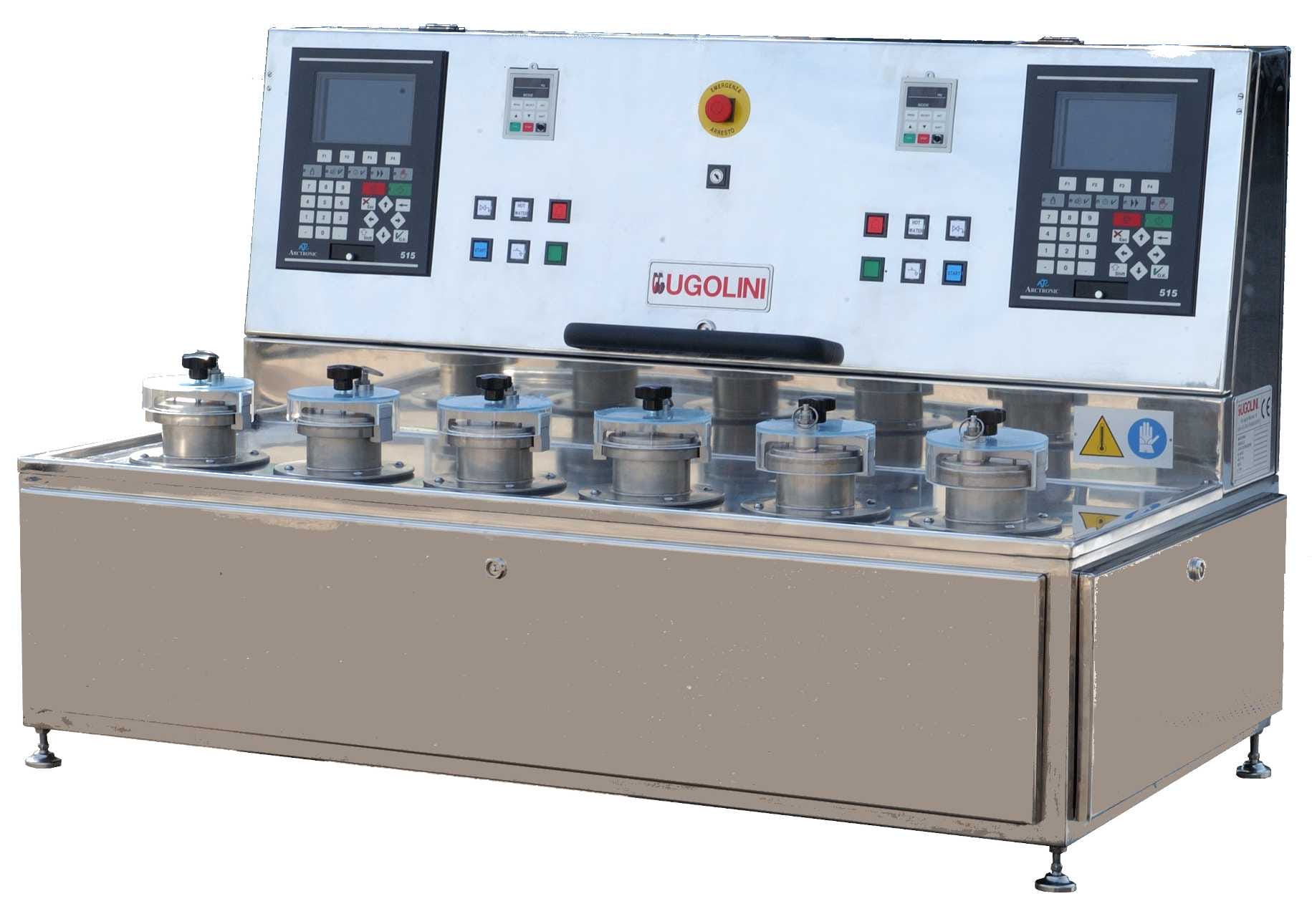 Magnetodye
Laboratory apparatus to dye from 5 to 50 gr of all kinds of fibers of all shapes under high pressure and up to 140°C. The machine can be equipped with 4/6/8 kiers, each of them is supplied with material carriers.
Machine is in stainless steel AISI 316L. Processes: independent, every single kier has its own temperature controller.
Bath movement is obtained by means of im- pellers fitted inside of every kier which are magnetically coupled with a motor driven by inverter to regulate the flow. Impellers rotate inside every kier and make bath flow through material. Magnetic impeller move- ment is done in group of 3 kiers. Every group of 3 kiers have same bath movement.
Electric heating and water cooling.
Dyeing kiers with lid and safety clamp with plexiglass protection. With mechanical safety valve, minimum level probe, pressure and temperature switch.