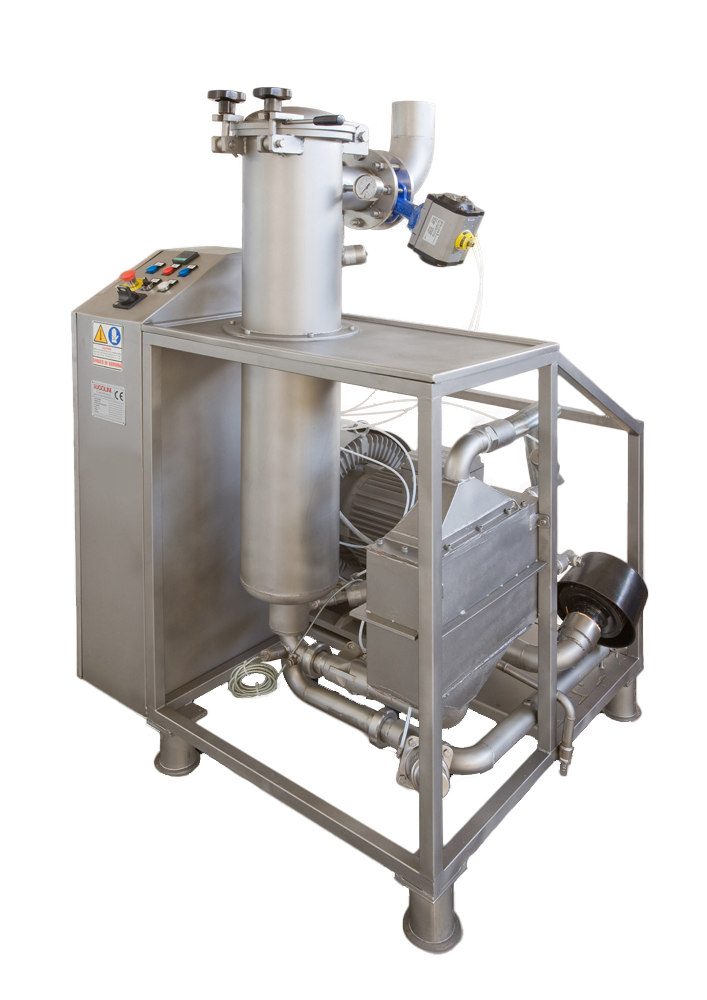 Rapid Dryer
Small lots rapid dryer for bobbins, ribbons, zippers, etc.
The dryer works without preventive centrifu- gation and it works with a forced circulation of air through the material to dry, with fol- lowing expulsion in atmosphere. Cylindrical drying kier.
The machine is in stainless steel AISI L, and it is assembled on a basement easy to install. Capacity from 1 to 6 standard bobbins (H=170 mm).
Kier diameter: 270mm.
Bobbins diameter: max 245 mm.
Removable spindle and rapid lock for bob- bins, machine easy to be charged.
Installed power: 11 kW. Rapid closing cover.
Cycle of air squeeze and drying, adjustable with controller.
3 °C tolerance on set temperature, tempera- ture range 20°C- 135 °C.
Water cooling. Steam heating.
Rotative blower with high performance with silencer on suction and anti-vibration sup- ports.
Motor driven with inverter.
Electric and pneumatic board assembled in a separated stainless steel box.