Small lots dyeing machine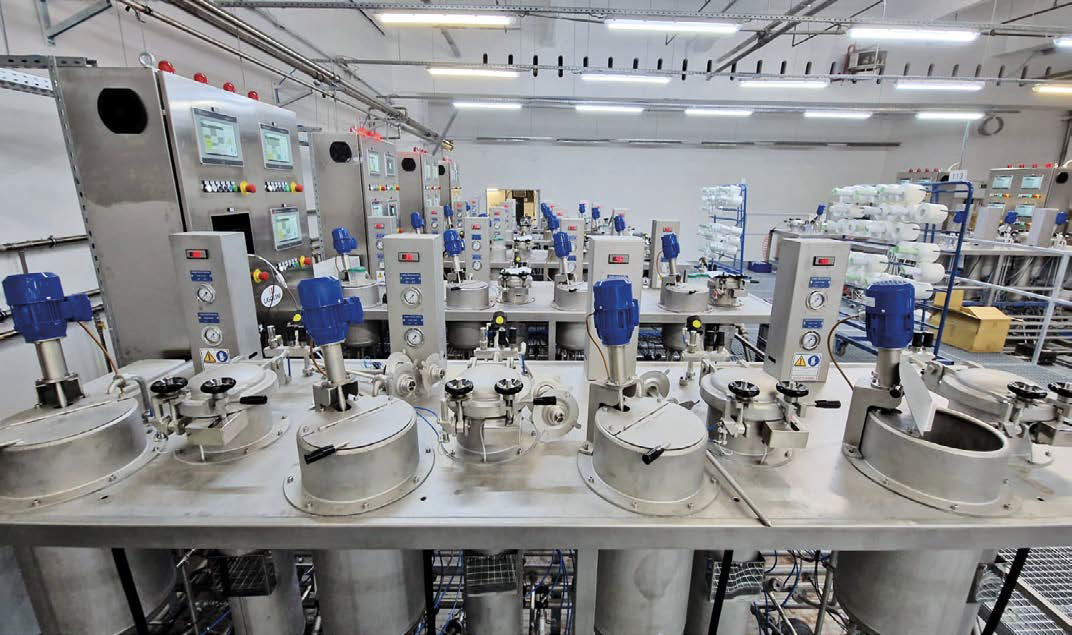 Small lots dyeing machine SP/110
Small lots dyeing machine, used to dye material in many forms including yarn on packages, muf, fabric on beams, loose fibers, tops, ribbons and tapes made of natural, man-made fibers and their blends. The machine is suitable to dye small lots of material with high reproducibility and high Right First Time with maximum flexibility and minimum consumption. High pressure, high temperature (140° C, 6 bar) dyeing machine working in air-pad mode, modular construction up to 6 individual vessels, with upgrading possibility. All parts in contact with dye bath are manufactured in stainless steel AISI 316 L and all safety international standards are followed. All possible coupling connections between the kiers (maximum load 6 layers each kier for coupling) up to 4 kiers coupled. The Kiers dimensions are at customer request to dye from 1 kg to 15 kg of material with this model in a single kier. The reversible pump allows the liquor flow reversal (in/out – out/in), optimizing all stages of the dyeing process, including pre and post treatments. This Ugolini small volume stainless steel pump, equipped with inverter, is especially designed to dye soft and hard materials simply changing rpm (pump speed) and maintaining flow constant. Max flow rate 45 liter/kg*min @maximum load standard density. Steam or electric heating or both electric and steam on customer request, water cooling. Material carrier for yarn in pkgs, beam for fabrics, ribbons and zippers, basket for loose fiber and hanks. Dye from minimum to maximum number of layers always at constant liquor ratio, (customized from 1:3.5 to 1:12). Analog control of filling volume, 3% tolerance. Multiple water inlets. Automatic control of air pad, flow rate automatic control, DP automatic control. Fast normal drain and multiple drains outlets, high temperature drain. Overflow rinsing and air squeeze (optional). Product tank (one or two) to dose color and chemicals with high pressure plunger stainless steel dosing pump and all dosing curves. Flow back from kier to product tank and fast injecting from tank to kier. Product tank has analog level measurement, fast drain and automatic rinsing and can be heated and mixed (option). 100% stock tank heated and mixed with fast heating up, injecting and drain functions and automatic rinsing, analog level control to have perfect volume control. Machine can be fitted with all kind of controllers or industrial PC. All dyeing functions are fully automatic.
Possibility to order the same machine working with external expansion tank and static pressure pump in "fully flooded" mode, mod SP260.
Possibility to order the same machine working both with air pad and with external expansion tank and static pressure pump, mod SP MIX.
Components
Rope holder rod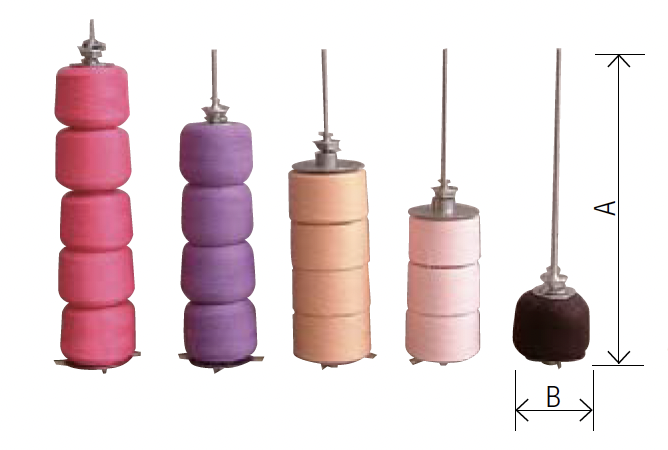 A H max 1200 mm B Ø min 130 mm Ø max 250 mm
Basket for skeins, ribbon, tops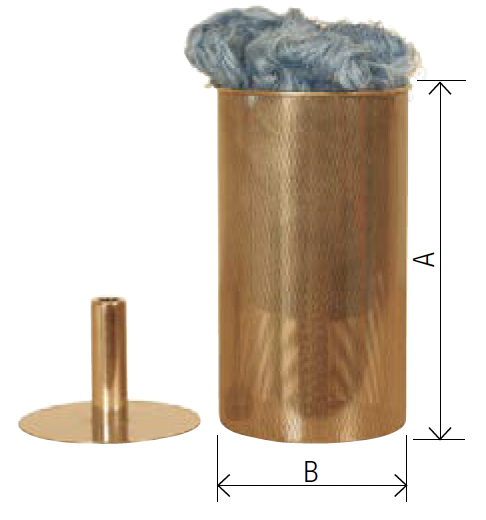 A H max 1200 mm B Ø min 200 mm Ø max 250 mm
Beams for dyeing ribbons, zippers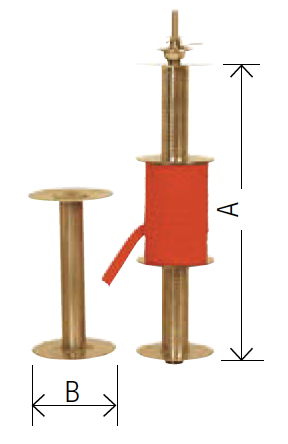 A H max 1200 mm B Ø min 130 mm Ø max 250 mm
Beams for fabric dyeing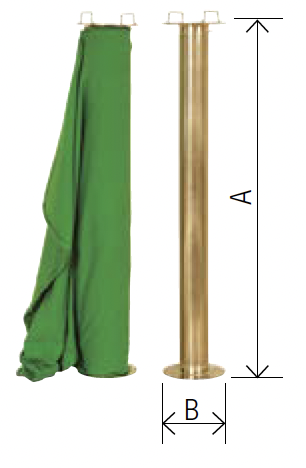 A H max 1200 mm B Ø min 130 mm Ø max 250 mm