Apparatus for polychromatic dyeing of cones and bobbins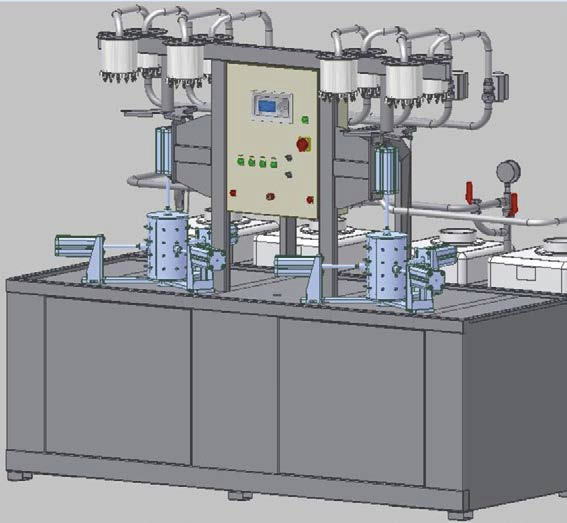 Multikrome
It is an innovative technology in substitution of the traditional system by needles.
The result is obtained by suction of the colour from outside to inside of the package by mean of vacuum created in the printing head.
Thanks to the short dyeing time, it can be used in laboratory or for production.
Model for 4 colours (upon request, available up to 6 colours).
Structure in stainless steel.
No. 2 dyeing heads with contemporaneous utilization with the same colours. Possibility of diferent patterns on the two heads. It is possible to use a single head.
Dyeing on any fiber or type of yarn, polye- ster included, on cones and bobbins.
Total dyeing cycle: 1' approx.
Automatic dyeing cycle by PLC with inde- pendent control on each printing head.
Numberless achieavable patterns.