Horizontal dyeing machines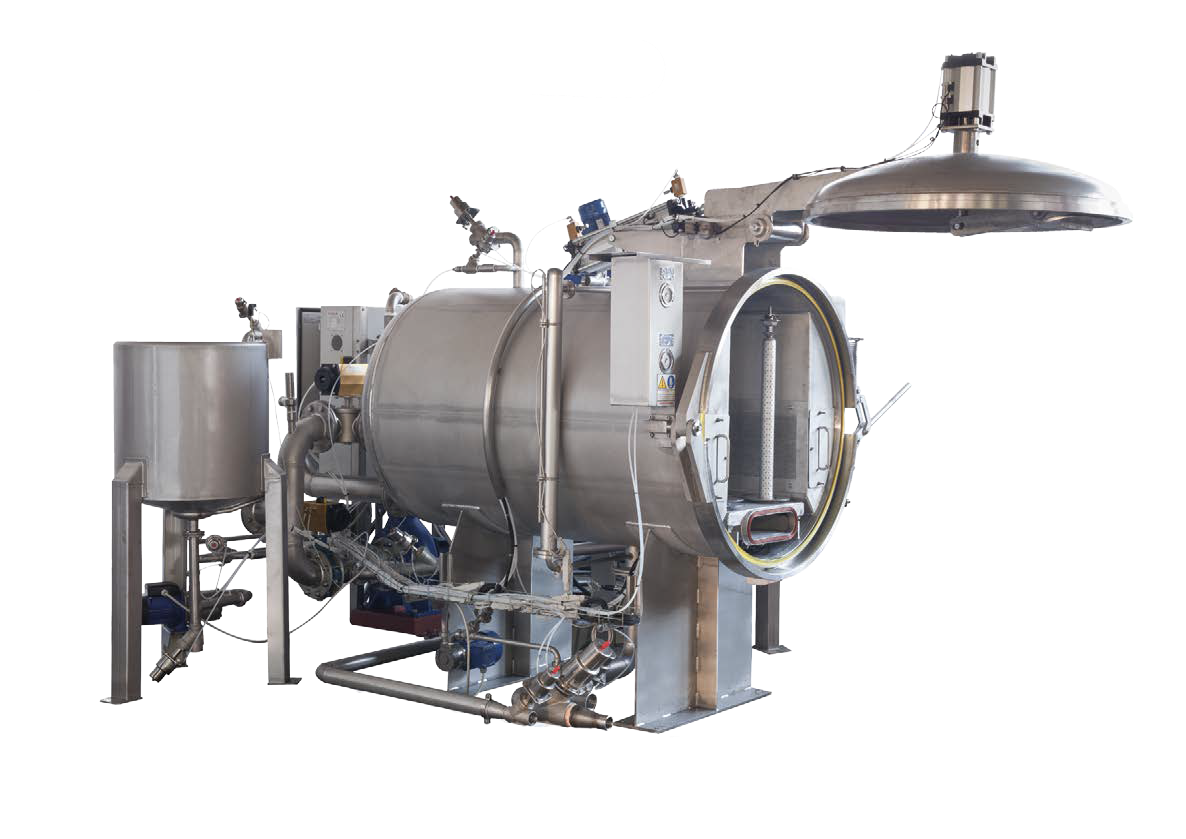 GSH 12/600 Kg
GS HOR, high pressure high temperature horizontal dyeing machines (GS HOR) with modular carriers and vertical spindles.
These machines work up to at 6 bar and 140° C in air pad system and with internal expansion of bath. Range: from 50 to 600KG. Machines are built completely in AISI 316L, main feature of GS HOR is to avoid use of cranes and platforms and are easy to maintain and to inspect. Horizontal carriers are modular and interchangeable.
Depending from capacity one machine can have 1 or 2 or 3 carriers.
They can dye every bobbin compressed or rigid, tops, bumps. Bobbins dimeter can be from 150 to 270 mm. Bigger machines can use the same carrier as smaller machine.
One machine can be charged from 25% to 100% (flexible loading) with constant liquor ratio at customer request in the range 1:6, 1:12. These machines can work coupled.
The pump is centrifugal, designed to achieve 40lts/kg*min at maximum load standard density and allows to dye high density and big diameter pkgs.
Centrifugal pump with automatic bath inversion device, motor is high efficiency and is driven by inverter. Bath is sucked from lateral internal walls.
Flow meter and differential pressure control are available.
Automatic fast analog filling at liquor ratio, fast drain, multiple drain outlet, overflow rinsing and pulse rinsing, multiple water input, high temperature drain, air squeeze. 25% product tank with analog level, heated and mixed and dosing curves. 100% stock tank heated and mixed with fast injecting and drain.
Coupling device.
All kinds of controllers are available.
GSH machines are horizontal and have the same characteristics as the vertical ones, they work with an air cushion.