JET machine is used for small-medium scale production.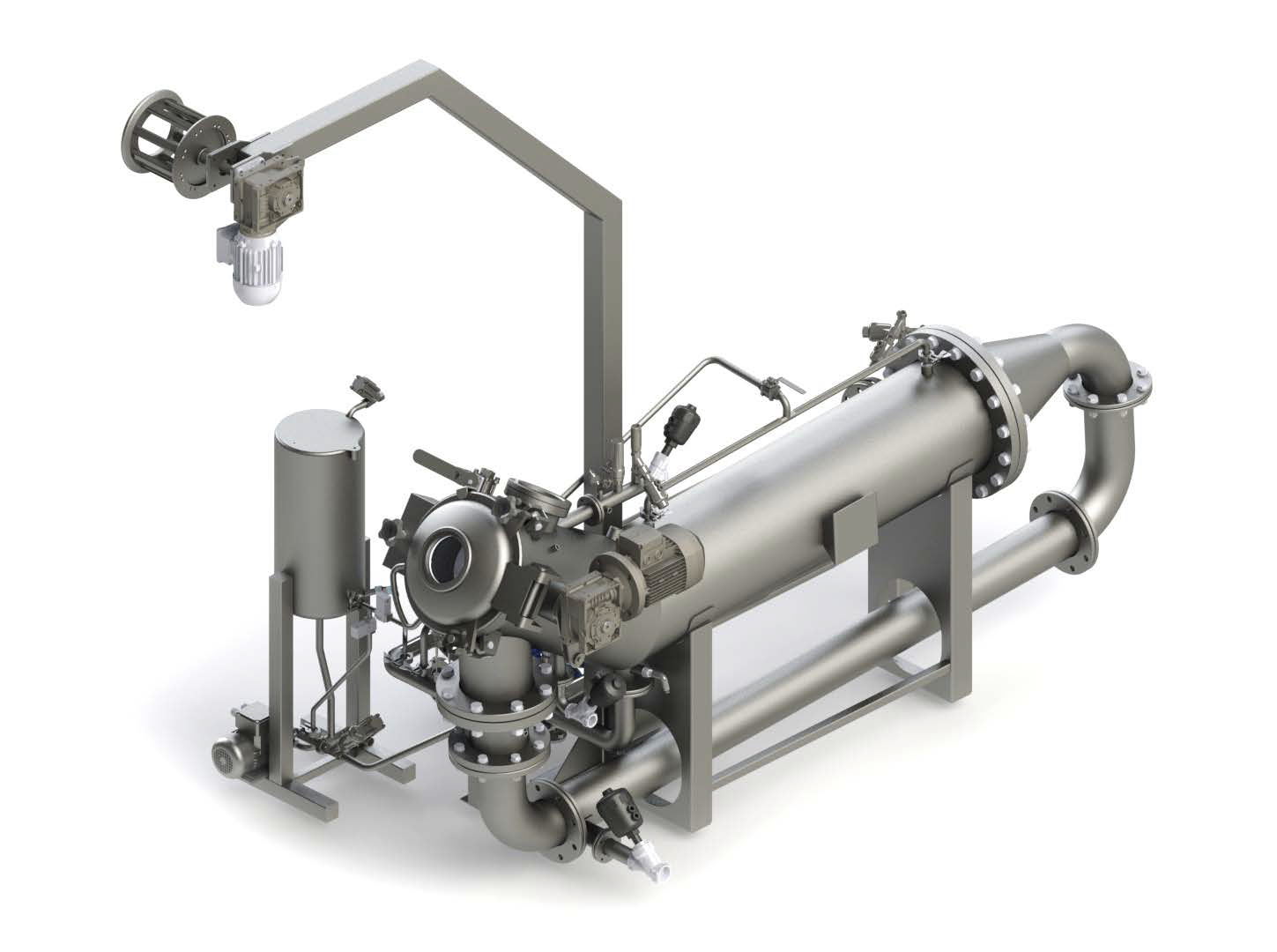 Jet 10/200Kg
JET machine is used for small-medium scale production. Due to the high level of reproducibility the results are easily applicable in regular production.
Suitable for all type of substrates natural, man-made and their blends.
For the pre-treatment, dyeing and after treatment of woven and knit fabrics
The nominal capacity, is ranging between 10-200 kg per tube.
It is pre mounted on a compact base plate and is easily and quickly installed on site.
Features
Machine is in stainless steel AISI 316L, maximum temperature 140 °C maximum pressure 6 bar.
Flexible liquor ratio from 1:5 or 1:12 depending from customer request and kind of fabric. Variable reel speed from 0 to 200rpm with inverter and motor gear for adjustment of the fabric speed with the nozzle pressure, quick-disassembly of jet.
Automatic load of fabric and seam detector function.
Can be used for production of small lots or for sample approval.
Liquor ratio is almost the same as bulk production machine
Same recipe can be applied with almost no adjustment needed.
Pressure kier: the vessel has a rapid lock and safety device (in case that the operator opens the cover during the process, a microswitch stops the pump and it drain the internal pressure too). Rapid lock lid provided with max pressure safety valve.
Main circulation pump: centrifugal (1400 or 2800 depending from the model) with suitable power to fit with the capacity of the kier. Flow of the pump is regulated by an inverter to set the speed desired.
Heating/cooling: by circulation of steam or cold water through an external heat exchanger. Heating can be also electric for capacity less than 50 kg.
Normal drain, high pressure/temperature drain, overflow rising, analog level filling.
Auxiliary products introduction: introduction of auxiliary products or dyestufs inside the kier is possible (even when pressurized) through an addition tank with dosing pump and dosing curves.
Electric panel with microprocessor for completely automatic cycle.